Alp-sys is a company that creates functional, easy to use and administer websites. Our motto is "Form Follows Function" and it is noticeable in everything we do. A website might look good, but if it does't do what you need it to do, it is of little value to you or your customers/users.
In addition to website design we are experts in the macintosh platform. If you're looking into switching to the mac or you already have and are interested in integrating it into your existing system, we can help you create a seamless, functional environment.
Most companies and their websites utilize some sort of database. We can help design and set up your database and integrate it into your business practices and your website. Getting the information you need and your customers/users require is essential to the success of your business.
Our goal and purpose is to help you succeed. Success through clean, functional design of your website,computer systems, and database to ensure a smooth integration of all your important assets.
WEBSITE DESIGN
Put your best foot forward with eye catching websites that work for you!

MAC CONSULTING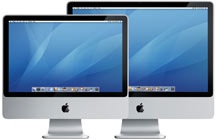 Switching to or designing a new integrated mac network couldn't be easier!

DATABASE DESIGN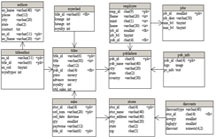 Not only protect your data, but make it more efficient and accessible!